#BestSEOPodcast
Over 3.6 Million Downloads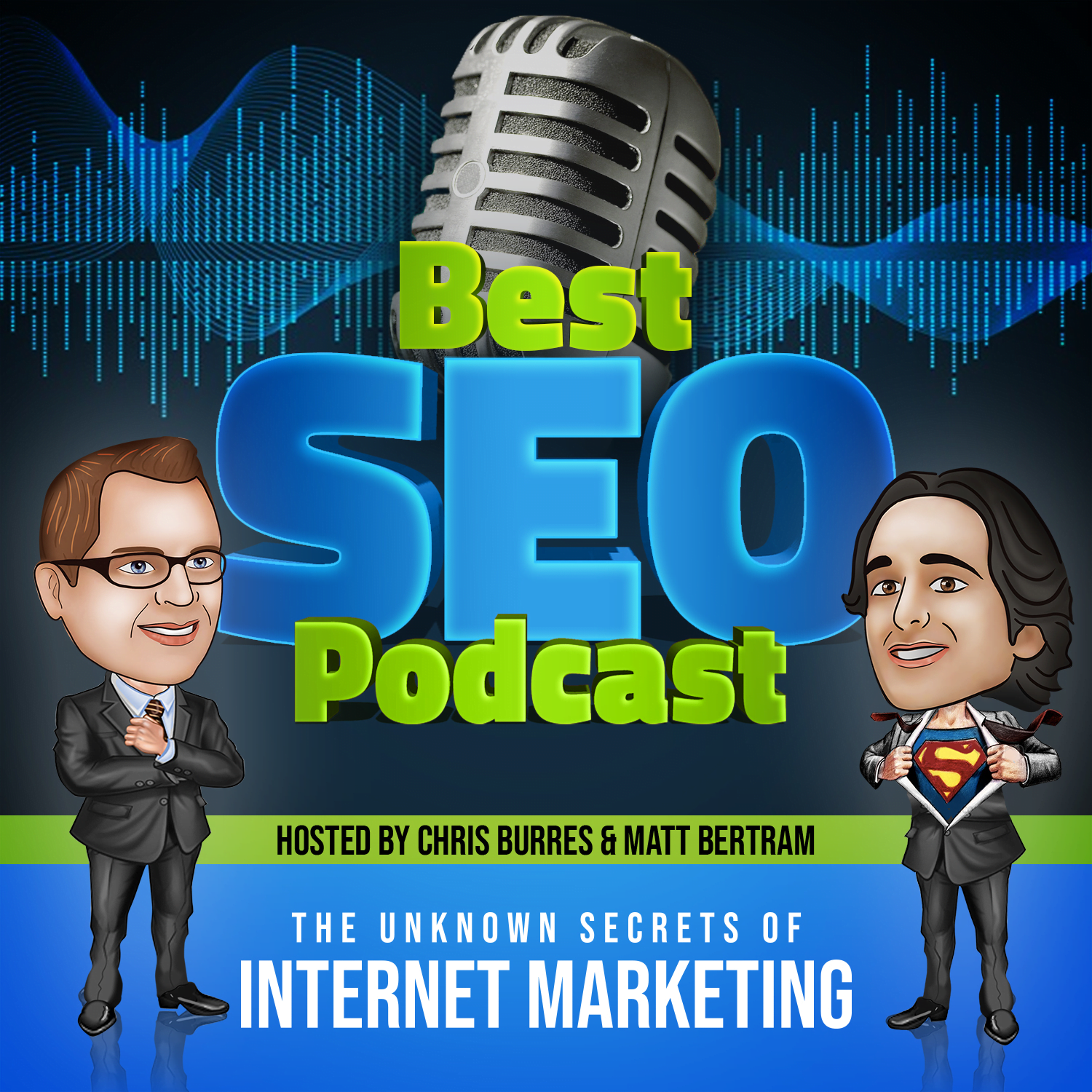 Stay Ahead of the Curve in the Ever-Changing World of SEO
Looking to improve your website's search engine rankings? Our SEO podcast is the ultimate resource for you! With insider tips and industry secrets, our expert hosts cover everything from keyword research to link building strategies. No more sifting through endless blog posts or YouTube videos – all the latest trends and best practices in SEO are conveniently available in one place. Subscribe now and take your SEO game to the next level!
Find Best SEO Podcast On Your Favorate Platform
Click to Below to Select
This Podcast is sponsored by:
What is SEO Really?
If you're a business owner or marketer, SEO is an essential tool in your digital marketing arsenal. By improving your website's visibility and ranking in search engine results pages, you can attract more organic traffic to your site and ultimately drive growth for your business.
But don't be intimidated by the technical jargon – at its core, SEO is about creating high-quality content that resonates with both users and search engines. By producing valuable content that answers user queries and optimizing it for relevant keywords, you can improve your chances of appearing higher up in SERPs. Of course, there are many other factors involved in successful SEO beyond just on-page optimization. Building backlinks from reputable websites helps establish authority for your site while engaging with social media platforms like Twitter or Facebook can help promote brand awareness. It's important to remember that effective SEO requires ongoing effort – algorithms change frequently as Google strives to provide better experiences for users. Staying up-to-date with best practices will ensure that you continue to see success over time. So if you haven't already invested some time into learning about SEO strategies and techniques, now might be the perfect opportunity! With a little bit of knowledge (and perhaps some outside assistance), anyone can start driving more organic traffic towards their website today.
internationally recognized podcast
The "Unknown Secrets of Internet Marketing" podcast, now widely known as the "Best SEO Podcast," is an internationally recognized business SEO podcast that provides expert insights and practical tips on how to improve your online presence and drive more traffic to your website. With a global reach and diverse range of topics and a unique perspective on the complex world of SEO.
One of the key advantages of the "Best SEO Podcast" is that it provides a wealth of knowledge on little-known SEO secrets that can give your business a competitive edge. From advanced keyword research techniques to cutting-edge link building strategies, this podcast covers it all. By tuning in regularly, you can stay up to date with the latest trends and best practices in SEO and gain the knowledge you need to succeed in the highly competitive world of online business.
The "Best SEO Podcast" (formerly known as the "Unknown Secrets of Internet Marketing" podcast) is a must-listen for anyone looking to succeed in the world of online business. By subscribing and tuning in regularly, you'll gain access to insider tips, little-known SEO secrets, and a supportive community of experts and entrepreneurs. So why wait? Subscribe to the "Best SEO Podcast" today and take your online business to the next level!
Join hosts Chris Burres and Matt Bertram, renowned internet marketing experts, as they demystify the complex world of search engine marketing each week. Chris and Matt will distill a current SEO topic and the latest digital marketing news into priceless tips and entertaining commentary across an array of subjects including SEO, web design, branding, PPC, paid social media and more.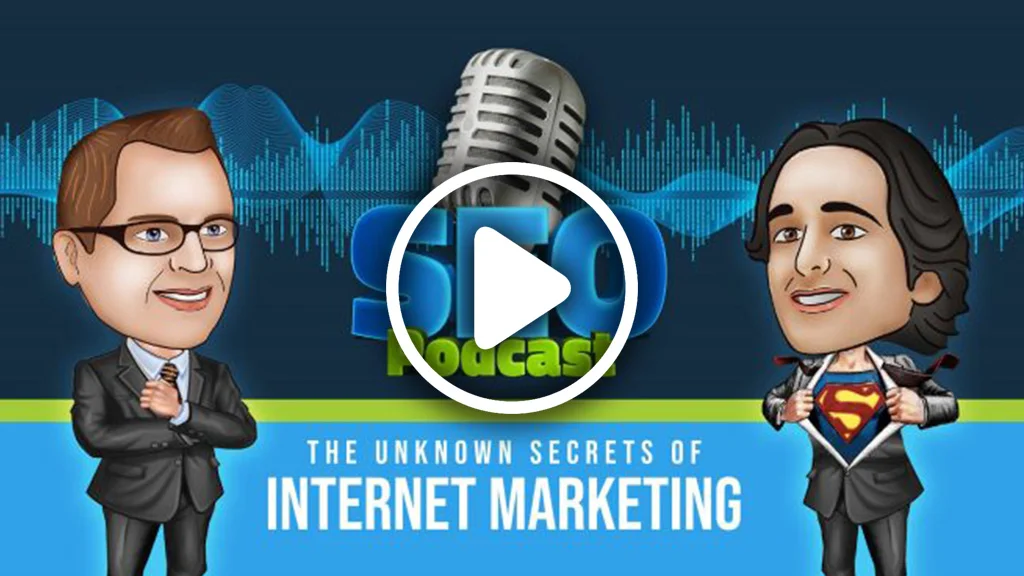 Hosted by top SEO experts
Matt actively runs a Full Service Houston based, digital marketing and SEO agency dedicated to fulfillment of results driven marketing, and transparency that is a little outside the box and has been focused on results driven marketing for the last 20 years!
Chris now owns and manages a hyper focused niche supplement company that has been grown by leaps and bounds due to the efforts of EWR Digital and Matt Bertram.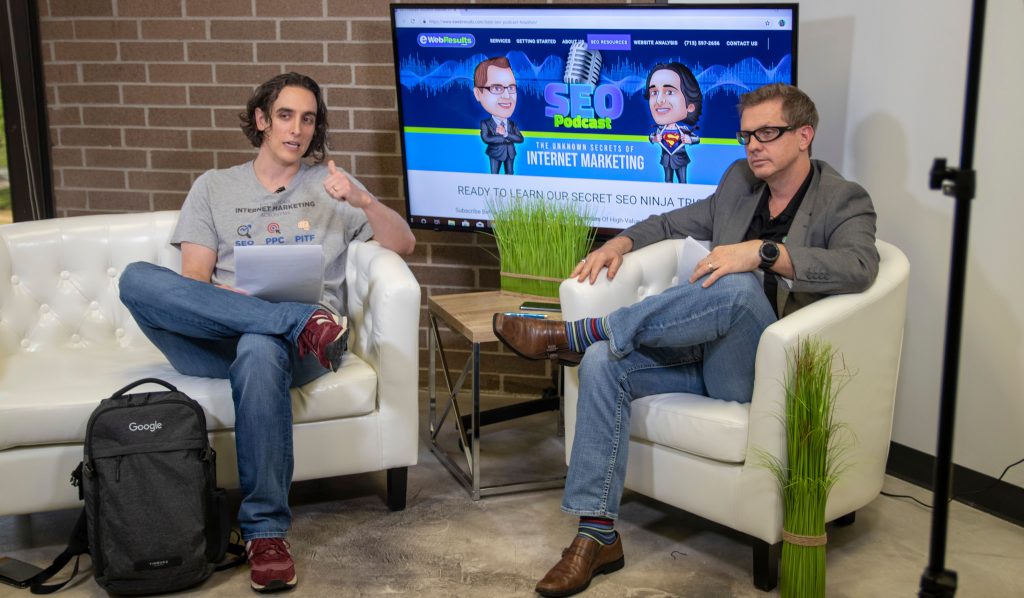 Reviews From Podcast Listeners
Continuous years
Podcasting for over 12 years
Million
3.6 Million Times Downloads
Enjoying The Best SEO Podcast?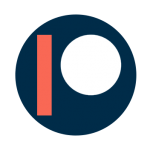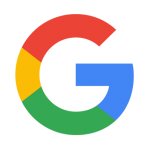 Subscribe Below To Access Over 500+ SEO Episodes Of Value-Packed Knowledge of Search Engine Optimization!
Have A SEO Question you would like to have answered live on our show?