In the last five years, the amount of listens that podcasts receive has increased by 122%. The rise has been driven in part by the growth in popular streaming sites such as Spotify and Pandora. With such growth in listeners, many people have started their podcasts. Often these can be done from your own home with a limited amount of equipment. But if you're thinking of starting your own podcast, where do you start? You'll need a niche, a series of podcast guests, and an idea for a show that'll make people want to listen.
If you want to have an awesome podcast, here's what you need to do.
Deciding on Your Niche
Before you can start a podcast, you will need to have a niche. This will be a highly specific focus that your podcast will follow. Your niche will determine the type of content you will create and the audience for who you will create it.
Why Does Your Podcast Need a Niche?
Audiences like to know what they're going to get when choosing a podcast to listen to. It is important to decide on a specific niche for your podcast.
Having a niche will give your listeners a purpose to come back. If your podcast were general, there would be less incentive to make yours their podcast choice to revisit.
Having a niche helps you learn about your audience. As your listeners learn about your topic, your churn rate will reduce, and you will know what your listeners want from your podcast.
When you have a niche, it will mean that you will be more likely to like the rest when your listeners like one of your episodes.
In terms of monetization, having a podcast niche will help you secure relevant advertising that will suit your audience and your podcast's theme.
How do You Choose Your Podcast Niche?
Before you jump headfirst into your first podcast idea, you'll need to remember that you will need to create potentially hundreds of episodes based around that one topic once you have a niche in place.
It is best to try and come up with a few potential niches and then test each topic.
Ask yourself the following questions about the niches that you may be considering:
Do you have enough to say?
Is the topic broad enough?
Are you knowledgeable about this topic?
Are you likely to find many podcast guests in the niche?
Are you passionate enough about the niche to commit to it?
Why should you be considered an authority on this subject?
Once you have decided on a niche, you will need to put it to the test in terms of idea generation and market potential.
How do You Test Your Podcast Niche?
Take your topic and see if you can come up with 100 different topics for episodes. If the niche is right for you, you should easily come up with plenty of great ideas. If this is a struggle, then the topic may not be suitable for you.
From these 100 episode topics, test a handful by seeing how many angles you can approach the subject from.
How do You Vet Your Podcast's Market Potential?
Before you start recording and releasing your podcast to the world, you should vet the potential market for your niche.
Using Google Trends, you can get a measure of the popularity of your podcast topic over time.
This tool will allow you to compare two topics against each other. You can use this comparison tool within Google Trends to see how popular specific episode topics will be.
Knowing which your most popular episode topics are will allow you to choose which you should lead with when building an audience.
Which Platform Should You Release My Podcast On?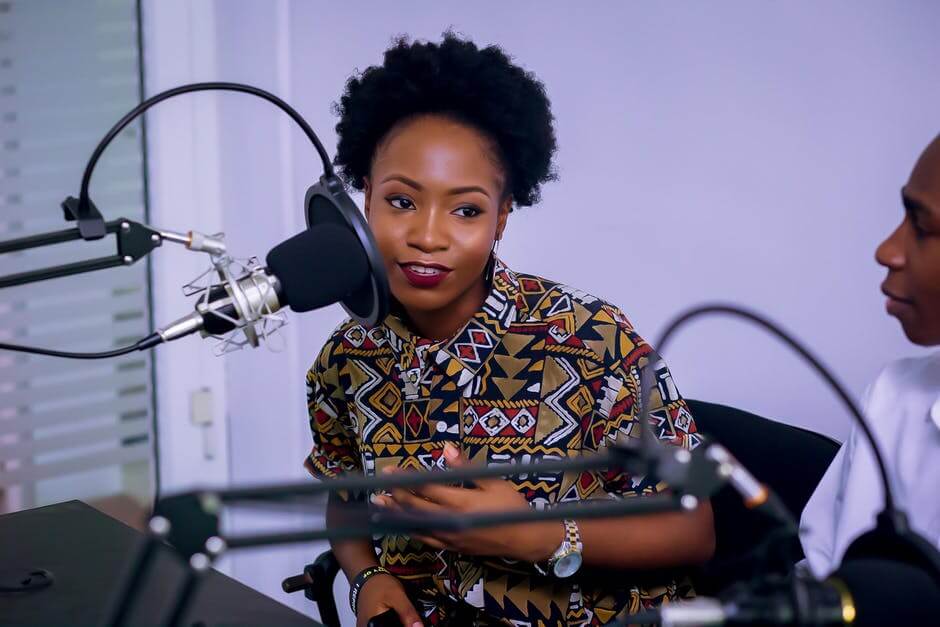 There are lots of hosting platforms that you can put your podcast online through, and many are free.
While you may want your listeners to use apps like iTunes or Spotify to stream your podcast, this type of site just acts as a directory for podcasts; you will still need a podcast hosting platform.
You may be tempted to try and host your podcast on your website, too. However, you will need a lot of space and bandwidth on your site to do this, and the more popular your podcast becomes, the less likely your site will be to function.
You will need a high-end hosting platform to handle the bandwidth required.
Not only will a good podcasting hosting platform allow you to store your recordings, but it will also help you to reach an audience.
When looking for a podcast platform, you will need it to do three things:
Host your recordings
Allow RSS subscriptions
Be reliable enough that streaming is seamless
You may also want to look for a platform that allows you to push your content to streaming services such as Spotify, embed your podcast into a website, allow for monetization, and analyze your performance.
Compare a selection of different podcast platforms and decide which is right for you. As some charge based on how many hours you will use per month, it is worth looking at a podcast platform that meets your expected needs in this respect.
How Should You Research for Your Podcast?
Before you start creating episodes, immerse yourself in research for your podcast.
Read books, blogs, and news articles relating to your subject matter. Find forums on sites such as Reddit, where you can gauge interest in particular topics.
Research should be on-going. You should always be looking for new angles to explore or developments in your particular niche.
How do You Monetize Your Podcast?
You may be setting up your podcast to support your business, as a hobby, or because you are passionate about the message that you want to get out there. Monetizing your podcast can at least help you cover your running costs.
Generating advertising revenue is one of the best ways of monetizing your podcast.
Pre-roll ads such as a brief sponsorship message coupled with a slightly longer mid-roll message will usually net you around $43 per thousand downloads. Therefore, as your show becomes more popular, the more you can earn from this type of ad.
You can find sponsors through your podcast host, by selling the ad spots by directly approaching potential advertisers, or you could wait for the advertisers to come to you.
You should work with advertisers relevant to your niche and limit the number of ads that you feature to two per episode.
If you're recommending products or services, make sure that it is something that you would use yourself or genuinely believe in.
Finding Your Podcast Guests
Podcasts are a great way of introducing their audiences to new people and new ideas.
By bringing in experts that have specific insights into your niche, you will be adding greater depth of information and providing variety to your podcast that will help keep it fresh.
Having podcast guests adds considerable value to your show. However, you must find the right people to interview.
How do You Find a Podcast Guest?
As you become more immersed in your podcast niche, you will need to keep reading as much as possible that is being written about the subject.
Start paying attention to people who are creating good work that relates to your topic. Try and cultivate a relationship with as many bloggers, writers, performers, or speakers relating to your niche as possible.
Approach people who may add value to your podcast and ask them to participate in an interview or even be a guest host.
Many people will take part in your podcast as it will gain them exposure, too.
Make sure when you email the potential podcast guests that you are friendly, professional, mindful of their time, and that you are forthcoming with information about your podcast and how taking part could benefit them.
You may choose to interview your podcast guests in person. However, this might not always be possible. In many cases, you may need to do this remotely.
Why Should You Pre-screen Podcast Guests?
Screening your podcast guests is essential. You may have only ever read their writings, and they may come across completely different when being interviewed. Make sure that they are confident and clear in their speech.
You will want to make sure that your guests can stay on topic. If they are rambling, you may lose your listener's attention.
Similarly, if they tend to leave gaps mid-sentence when they're thinking, the dead space that this creates can make a podcast hard to listen to.
Lastly, you may want to ensure that they will not use bad language, say something controversial, vulgar, or off-brand.
Prepare Your Interview Questions Beforehand
Your interview needs to be seamless and smooth. Preparation will help this.
Here's how to interview someone for a podcast.
Do plenty of reading up on your guest. Think about what questions you should ask them, and collate this in a logical flow.
You may want to share these questions with your podcast guest ahead of the interview. By doing this, they'll be able to think about how they should answer in advance. This will allow your guests to come across as more confident, and it'll help ensure your content has focus.
Make Sure Your Sound Quality is Excellent
Whenever you are recording, you will need to ensure that your sound recording quality is excellent.
It's worth investing in a good microphone, headphones, and some soundproofing measures to help you create a high-quality listening experience.
Minimize Background Noise
Whether you are recording yourself speaking alone or interviewing your guests, there should be no background noise.
That means that children and pets should be kept away from the recording space, and you should pick a quiet room in which to record.
Record in a Small Space with Doors and Windows Closed
Large rooms can lead to echo in your recording. Using a smaller space to record in, you'll be more likely to have a cleaner, clearer sound quality.
Close any doors and windows so that no outside noise can be heard on the recording.
Make Sure Your Phone and Internet Connection is Strong
If you are interviewing a podcast guest via phone or skype, the quality of the connection you both have will affect the audio quality.
Make sure that both you and your guest have the best connection possible. If you are using a 4G connection, move to the best position in your home. If you're connecting over wi-fi, use signal boosters.
Switch off Your Notifications
When you are recording, turn off any notifications on your devices. The last thing that you will want will be to have vibrations or phones ringing throughout your recording.
Wear Headphones and Use a Microphone
To get a clear idea of how your podcast will sound, wear headphones whenever you are recording.
Don't be tempted to record anything using the built-in microphone on any device. You will get a poor quality sound. Instead, invest in a good microphone.
If you plan to interview your guests in person, you'll need at least two microphones and a USB mixer to provide the best possible sound.
Start Making Your Podcasts
If you want to know how to make a great podcast, there will be an element of practice and experience. The more that you do it, the better you will become.
Once you've invested time researching your niche, finding suitable podcast guests, and preparing your episodes, you can set to work recording your first podcast.
Once you're off the ground, why not increase your market value by working with the SEO Podcast team.
Get in touch today, and we'll arrange a consultation to see how we can help with your marketing.
Want to Have an Awesome Podcast? Here's What You Need to Do | Best SEO Podcast – Houston, TX